Kilton Hill Campground is located at the top of Kilton Hill, overlooking the Swift Current Valley with sweeping views of the city and countryside. The campground is easy to find with one turn off of the highway then 2 km north. Watch for our signs on the TransCanada Highway #1 as you approach the campground turnoff.  Google and Apple Maps will both direct you here.  
Phone: (306)741-1538 or (306)741-2055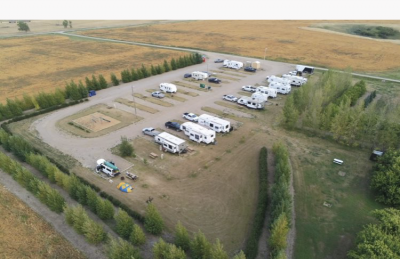 GPS: 50°18'28″N 107°53'15″W
Kilton Hill Campground in Swift Current is also close to the following communities:
Cabri, SK (Distance: 66 kms)
Eastend, SK (Distance: 141 kms)
Gull Lake, SK (Distance: 56 kms)
Shaunavon, SK (Distance: 107 kms)
Pennant, SK (Distance: 46 kms)
Herbert, SK (Distance: 47 kms)
Lots of room to walk your dogs.